Legalizing Medical Marijuana Long Overdue in Pennsylvania
A big reason why Philadelphia State Representative Mark Cohen keeps pushing for the legalization of medical marijuana in Pennsylvania is reality: many people need the substance for treatment of their illnesses and other states have already approved medical use of marijuana.
"Right now, marijuana is readily available to the vast majority of Pennsylvanians, but it's illegal. This bill sets up a statutory framework which legalizes the use of marijuana for medical purposes," Cohen said about his legislation (House Bill 1181) introduced on April 15, 2013 that would legalize the use of medical marijuana in the state.
Medical marijuana is already legal in 20 states including two states adjacent to Pennsylvania: New Jersey and Delaware. Maryland, another adjacent state – recently approved medical marijuana legislation and similar approval is pending New York state, located north of Pennsylvania.
California, in 1996, became the first state to approve the medical use of the substance that was once one of the most widely prescribed medications in the United States until the early decades of the 20th Century. Illinois and New Hampshire legalized medical marijuana in 2013. Medical marijuana is also legal in America's capital, the District of Columbia, with one dispensary for medical marijuana located blocks from Capitol Hill.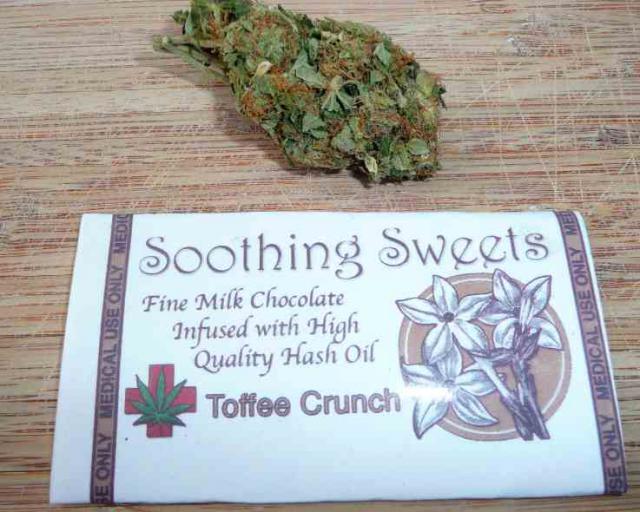 Pot can be inhaled or ingested.

"Personally, I would have favored passing it years ago," Cohen said of his legislative initiative that is similar to a medical marijuana bill now pending in the Pa State Senate. Cohen introduced a medical marijuana measure in 2009 that failed to win passage in the state House.
"I favor passing it now, or ASAP, because a lot of people are suffering and they would benefit from having access to legal marijuana. And a certain number of the people who buy marijuana now . . . are buying it for medical purposes, and those people are not to be criminalized," sid Cohen,whose district includes East Oak Lane. "Right now, if anybody's caught buying it for medical purposes or other purposes they could get years in jail. And that's wrong." Cohen, a state representative since 1974, is one of the longest serving state legislators in the nation.
Apart from making it safer for those in need of medical relief to buy marijuana, Rep. Cohen believes that passing this bill would offer very real medical benefits to those suffering from various debilitating illnesses.
"Marijuana reduces stress, marijuana has fewer side effects by far than steroids, or morphine . . . or other medications they use to deal with pain. Marijuana slows down glaucoma, and marijuana helps treat diseases. It's not a cure-all for everything, but it's something that doctors are increasingly familiar with and should be familiar with. I think if a doctor recommends marijuana, it ought to be legal in Pennsylvania for a person to take marijuana."